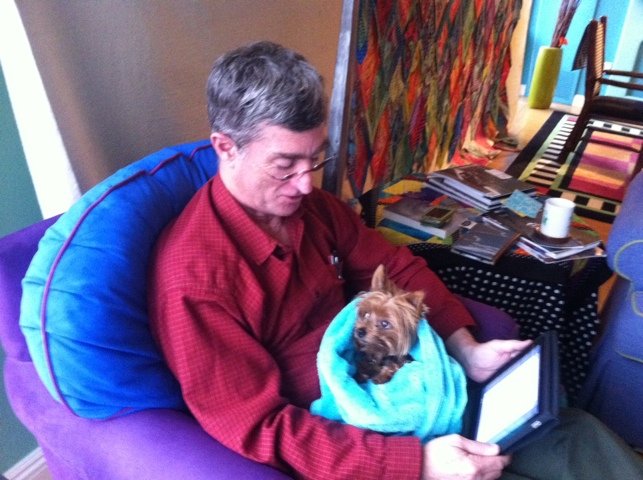 Claire is sick. She threw up and had diarrhea last night, turning our bedroom into a poop-a-rama of bad smells. Darlene did the heavy lifting in cleaning up the mess. My only contribution was to tie up the trash bag tightly, put on some shorts, a T-shirt, and clogs, and take the bag to the trash chute at 2 a.m.
We rented the OccasionalCar at 9:15 am — oops, didn't mean to post this yet. WordPress for iPad is still a clumsy version of the real thing.
Anyway, the vet at Petsmart said Claire has something wrong with her intestines, and he prescribed water with electrolytes and rice, plus rest. She had another attack at the store, which meant Darlene smelled real bad by the time we took the rental car back. I put the windows down, even though it was cold, so the next renter would not be offended.
I've learned that BlogPress for iPad is better than the last time I tried it six months ago or so, but it's still like carving a bog BLOG post on a clay tablet compared with a laptop. Claire agrees. I hope she has a quiet night tonight. Our new 2012 Ford Focus may arrive tomorrow, and I'd hate to have that new-car smell compete right off the bat with today's aroma.

Send to Kindle