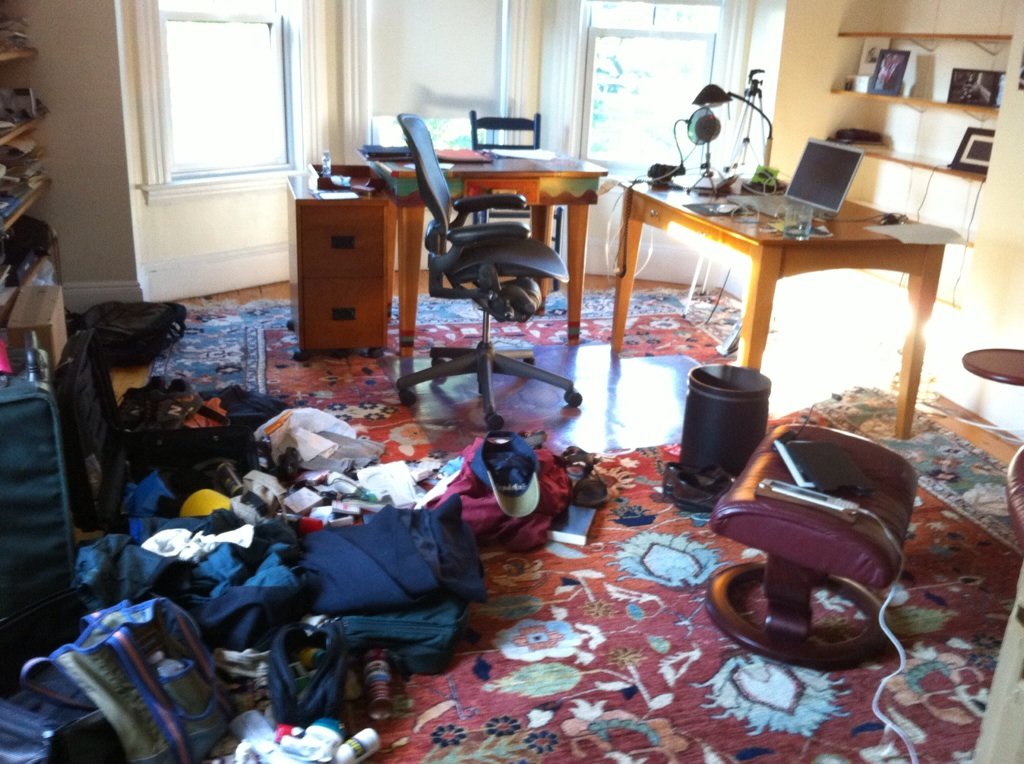 My room in Cambridge is an artful mess of coming and going.
Missy and Kes's son Eli at the funeral service spoke of how expert his mother was at moving, because of all the moves she'd overseen for the family. She passed along her tips to her son, who found them very helpful. He passed along to us a son's appreciation for her many competencies. But most of all, he said, she was very good at loving.
To move well from place to place is a skill worth having. Missy always undertook to remake and recreate every home they lived in. This makes me see that love is at the heart of moving well – and staying, too.
– Posted using BlogPress from my iPad

Send to Kindle