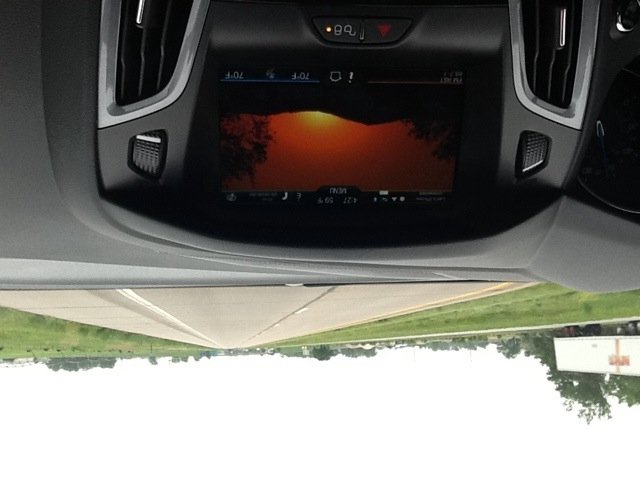 We left Denver at 8:30 a.m., a half hour past our planned departure time. We lost another half-hour shortly afterward, when the navigation lady on our 2012 Ford Focus lost her voice. I hoped a call to the MyFord Touch call center would result in help that Darlene could implement safely from the passenger's seat. But the first instruction from our Sync Agent was to pull off the road, because the settings would not be available to adjust if we were going more than 3 miles per hour. She tried to find a way to adjust the navigation voice's volume, but in the end all she could recommend was a Master Reset. That worked, but it meant I had to reinstall my custom wallpaper photos, including the one of an African sunset that I chose for today's drive.
…I thought I'd have time for a leisurely blog post, but Grand Island hove into view sooner than I expected. We've settled in at the aptly named Quality Inn, where the room is spacious and clean but the Internet speed is marginal. I hope it will be adequate to handle tomorrow's posting of The Kindle Chronicles # 151 before we take a short leg of the trip, ending up tomorrow afternoon in Omaha.
Henry performed well after the initial hiccup. He's offering us a smooth ride down I-80, with easy access to Sirius music and news, podcasts from my iPhone, and even today's All Things Considered on Nebraska public radio. Time to wind down for a good night's sleep, the traveler's best friend.

Send to Kindle